Sun, Oct 13, 11-2pm, 2019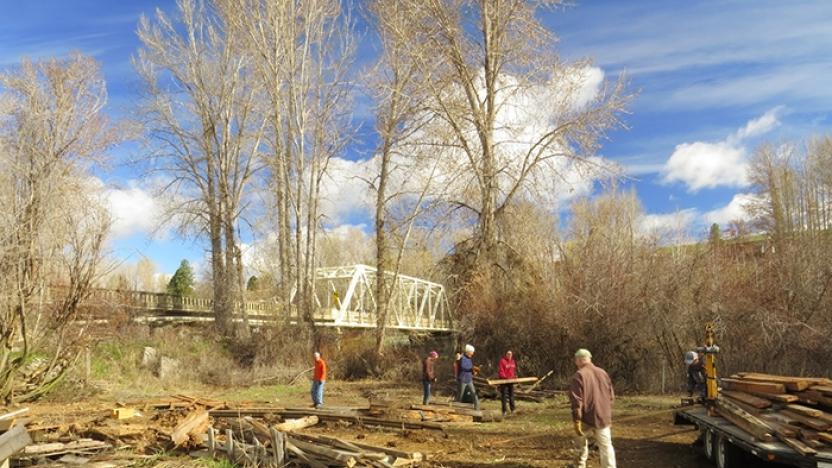 Come celebrate the opening of Homestream Park, a community gathering place that honors the rivers, fish, and native people of the Methow Valley. The Park is made possible thanks to the many partners, volunteers, advisors, and supporters throughout the Valley and beyond. It is a place to pause, reflect, and enjoy a floodplain under restoration, inspiring sculptures by Smoker Marchand, and the reciprocal impact of rivers and fish on all of us.
DATE: Sun, Oct 13, 11am-2pm. LOCATION: 504 Highway 20, Winthrop, WA. Parking available at Winthrop Town Trailhead Lot, adjacent to Winthrop Physical Therapy. INFO: homestreampark.com, 206-919-6701. Food and beverages provided by Sunflower Catering.