This is a fundraiser for the Methow Valley Interpretive Center.
All tickets will be reimbursed. Contact, info@methowartsalliance.org with questions please.
At the Winthrop Barn, SAT, MAR 28, 7PM
——- A Wenatchi Tribal documentary screening followed by Q&A with Randy Lewis and film-makers. This is a fundraiser for the Methow Valley Interpretive Center. We will pass a woven willow basket (made by Kari Bown) during the show as a way to raise funds in support of the MV Interpretive Center's growing programs and mission.
---
This event is sponsored by: METHOW ARTS, METHOW CONSERVANCY, METHOW VALLEY CITIZENS COUNCIL.
---
DOCUMENTING THE STORIES OF THE WENATCHEE TRIBE THROUGH THE LEGENDS, HISTORY AND GEOLOGY OF NORTH CENTRAL WASHINGTON AS TOLD BY RANDY LEWIS AND CAPTURED BY NORTH CENTRAL WASHINGTON FILM STUDENTS
---
Captivating young minds, creating storytellers for the future
---
The Winter's Tale is a directed film study program reaching across the Wenatchee Valley and across cultures.
---
Working with Randy Lewis, renowned Wenatchee storyteller, we will capture and preserve these oral traditions while introducing students to the creative and technical processes of filmmaking. Students learn theory and practical application of filmmaking by working in-studio with professionals in the industry and instructors at Wenatchee Valley Technical Skills Center to develop camera, audio, lighting and editing techniques. They will then transition into the field to gather video and audio at specific areas relevant to each traditional story, working directly with Randy Lewis.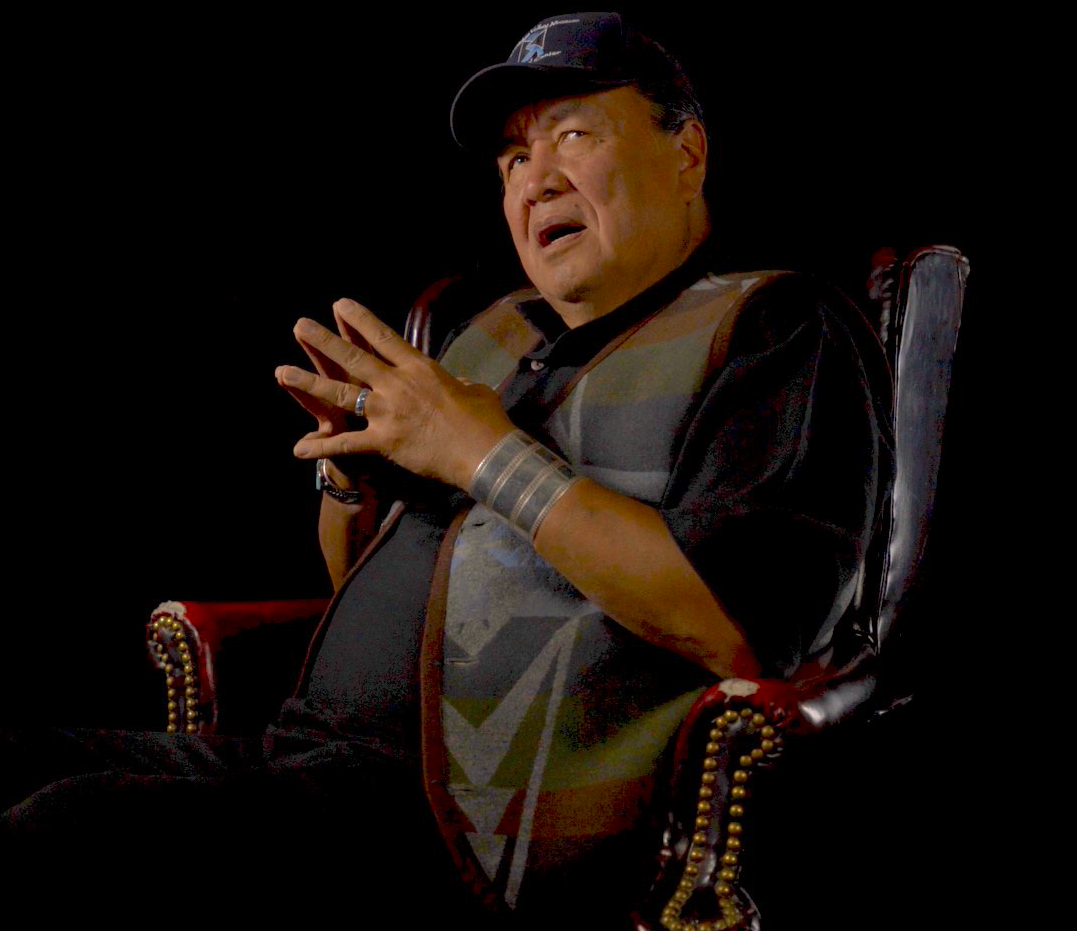 Stories shared, connecting youth to the land, across time.
This project takes its name from a time-honored practice when, in the deep of winter, a tribal elder would gather the young people around and begin to tell a story, a story about the land, about the powers of the animals roaming through it and about the relationship of the people to it all. These stories would unfold over not just hours, but over a period of days, delivered with a sense of poetry, a cadence that captivated the young listeners and imprinted on them deeply, connecting them to the land and to their own heritage in ways that would remain with them their entire lives, and ultimately would be told again in the deep of winter to the generations not yet born.
These stories exist still today and it is the purpose of this project to capture them in a form that can captivate the modern young mind. Through native storyteller Randy Lewis it is possible still to connect our youth to the lands, to imbue them with a sense of awe, wonder and respect. This project seeks to endow students with the skills to become modern storytellers and to deliver those stories through the channels of today – in classrooms, through TVs and YouTube – all while preserving these stories forever.
Visit the Icicle Creek Center for the Arts webpage for more information about this film and project: https://icicle.org/winters-tale/
---
TICKETS: $60/reserved table of 4, $25/reserved balcony seat, $25/reserved ticket, sliding scale GENERAL ADMISSION: adult/$10-$30, kids/$0-$10. TICKETS ONLINE HERE while supplies last. Also available at Methow Arts in Twisp and Riverside Printing in Winthrop. Ticket info/requests: info@methowartsalliance.org. DATE: Sat, Mar 28, 7pm. Doors open at 6:30. INFO: Event information and Methow Valley Interpretive Center information: mvinterpretivecenter@gmail.com, 509-919-0686. LOCATION: Winthrop Barn, Winthrop, WA. This is an alcohol-free event.